OMNI CHANNEL CONSULTING
Our consulting services are tailored to the problems faced by Banks & Credit Unions trying to deliver an OMNI Channel experience. Most financial institutions understand the problem but don't know where to start. We identify gaps and partner with you to provide an end to end solution to gain competitive parity and become an industry leader.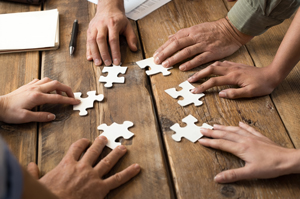 BRANCH TRANSFORMATION
Branch Transformation has historically been viewed as Network Strategy instead of the integration and impact of Digital on employees, branch format and number of customer touch points. We solve by providing recommendations on digital integration, optimal branch/ATM network, and innovative branch design.
Start your transformation today >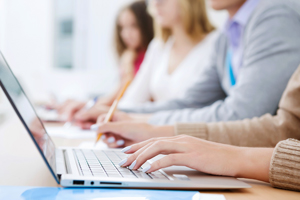 WORKSHOPS
Technology vendors understand the macro problems of the financial industry. However, most don't understand how financial institution's make decisions. We can fill that knowledge gap to improve your conversations
Schedule your workshop today >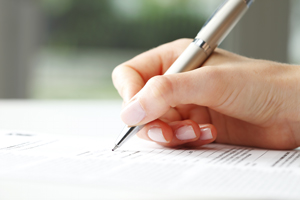 CONTENT DEVELOPMENT
Financial Institutions and Technology Providers content typically doesn't adequately explain their product/services, emphasize their unique brand and value proposition to perspective customers. By specializing in the Financial Services Industry, we can provide detailed content for your website, social media, and other marketing materials.

"I worked with Tom during his tenure running Omni Channel strategy for a top ten southeast bank. We partnered with Tom and his team to implement new Digital channel enhancements and services to Online Banking, Mobile and transaction/payment processing . He was able to align partners, both internal and external, to ensure projects were completed on-time and on budget. The Digital strategy he developed and implemented led to successful execution over a multi-year timeframe and our team was treated like a valued partner versus an external vendor."

Tom works with leaders to help discover the key drivers in developing and executing strategic initiatives. He has the rare experience of operating in roles ranging from finance and strategy, as well as distribution, so he is able to bring a structured approach to customer-centricity that is quit rare.

Inver came in to meet with our organization and outlined several innovative ideas to help us solidify our direction on a number of strategic initiatives, in particular increasing digital adoption. I've enjoyed working with Lisa on a number of projects. She brings a unique blend of strategy, finance and attention to detail to ensure everything gets completed on time and on budget. She was extremely helpful around providing guidance for multi-year planning and synching up the sequence of tactics to ensure we attain our desired objectives.
OUR LATEST PUBLICATIONS
Lisa Klingberg
The last time we had a rise in rates of this magnitude ended in 2006. If we keep pace [...]
Lisa Klingberg
Ranked from most competitive to least competitive. RankLocation:Tier DescriptionCompetitive Intensity Index1Cumberland, MD-WVLess than 150K 95.142Odessa, TX150K - 250K 95.213Carson [...]