Oftentimes vendors don't fully understand the challenges, processes and investment cycles within banks and credit unions. As a result the sales cycle can become elongated and success rates lower.

We have consulted and advised multiple hardware and software vendors to refine their offering and educate on best practices to solidify new business.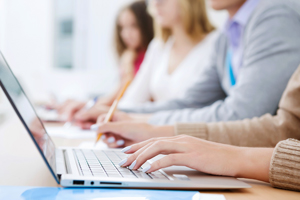 The 2 day Financial Services Vendor Workshop is led by a former Omni Channel Bank Executive with over 25 years experience leading growth initiatives for numerous Top 10 banks. Our sessions are designed to help vendors in the financial services arena develop a targeted sales approach that can be presented to a Bank or Credit Union leader.
The goal is to build awareness of your company's products and services, understand your competitive difference and showcase innovative thought processes.
A typical engagement first analyzes your company and approach and then we show you how to win business.
Day 1 – Analyze your company and approach
– Introductions (30 min)
– Overview of company structure & team (1 hr)
– Discuss current and future company's product & services (1.5 hrs)
– Lunch (1 hr)
– Tour of production facility (if applicable – 30 min)
– Review of current clients and role within company (1 hr)
– Break (15 minutes)
– Discuss threats and competitive advantage (1 hour)
– Present existing "pitch deck" used with Bank/Credit Union senior executives (30 min)
– Recap day and review next day agenda (30 min)
Day 2 – Understand how to win business
– Review key takeaways from day 1 (1 hr)
– Provide overview of Bank/Credit Union Investment Processes (1 hr)
– Revise "pitch deck" to win business (1 hr)
– Lunch (1 hour)
– Discuss ways to revise sales approach (1.5 hrs)
– Break (15 min)
– Brainstorm on targeted short term process improvements (1 hr)
– Partnership opportunities (1 hr)
We understand the challenges of being a vendor in the Financial Services industry and we can help get your voice heard.