What are your Digital Sales Targets? No one talks about it. Banks and credit unions direct the conversation to their the online servicing capabilities, but no one wants to talk about growth rates or what percentage of total sales originate online. Even the big guys like Bank of America and Chase that have invested millions to provide the best online experience don't publish their stats about digital sales performance. Meanwhile, other giants like Wells Fargo concentrate their investor story around branch sales and cross-sell strategies. TD Bank was the only institution willing to publish any kind of statistic and their number was muddied by blending online, phone & ATM into a category called Non-Branch Sales.
For those of us who have worked in banking or credit union institutions, we know why the industry has locked arms and decided to remain mum. It's because the stats are dismal. Making up sometimes less than 5% of total sales, it doesn't get the lion's share of attention. There also appears to be no clear plan about how to leverage the online space for sales, or even what an achievable goal looks like. Will TD really be able to knit together their OMNI experience fast enough to achieve that 30% target by 2020?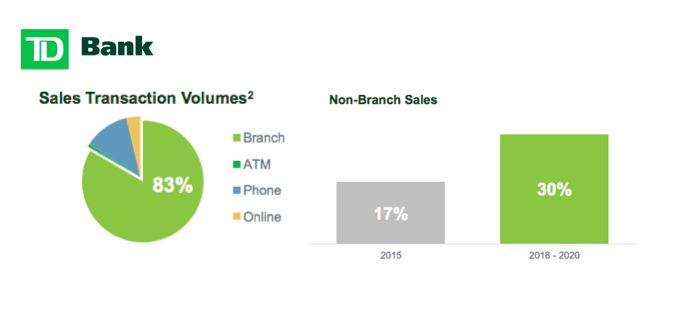 One way to extrapolate is to explore how the big merchandizing giants are handling the juggle between brick & mortar and their online presence. Nordstrom said it best: "combining the richness of stores with the convenience of online". Banks and credit unions have a similar quest. There is a huge attraction to moving your business online. It means lower Capex budgets, lower fixed costs overall, as well as provides a nimble immediacy so attractive to our culture today.
Customer preference indicates that loyal customers will use all the channels available to them in concert to tailor their needs. Retail is trying to create a seamless Omni Channel experience that allows them to interact in their preferred channel how they want, anytime they want. It is not to say that retail has it figured out; it is a constant dance of balancing fixed and variable costs. Back in the day, creating a storefront was expensive but after those fixed costs were paid, it was nothing but upside. The digital world doesn't quite work that way. Though they invest serious dollars in their digital experience, they have to keep evolving to ensure they are keeping up with the latest capabilities.
Just when Walmart thought it had a stranglehold on the cheapest merchandising in the market, Amazon slid onto the scene with Amazon Prime, free 2 day shipping for an annual rate of $100. This little additive hooks customers for a year at one low cost. Walmart is attempting to compete by offering "Shopping Pass", a 3 day shipping option for $50 a year. But what do the rest of the merchandisers do in the marketplace to compete? Nordstrom started in 2005 with only 5% of their sales coming from their online site. Today, with the expansion of several other brands like Trunk Club and HauteLook, 21% of their sales are digital and they anticipate by 2020 it will be 30%. That's the same amount TD is expecting.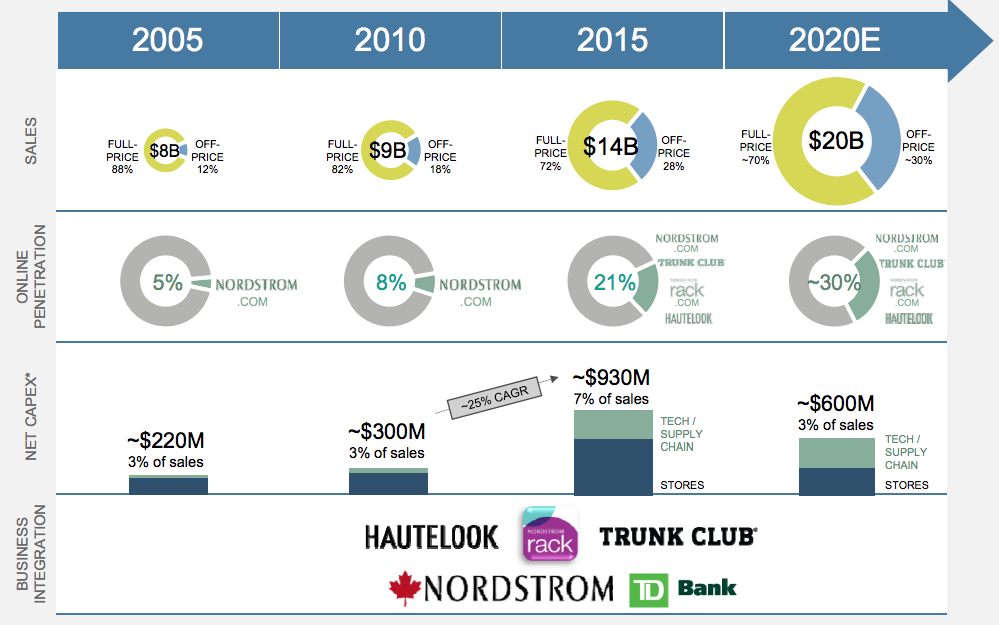 The U.S. Census provides a benchmark for the number of total retail sales vs. digital sales, and online is consistently outpacing retail each quarter by a wide margin. It is suggested that customer profitability is three to four times greater when that customer uses multiple channels. Retail has proved that when brick & mortar align closely to digital and mobile to create a holistic OMNI experience, there is money to be made.
Banks and credit unions that do establish goals either seem to go in one direction or another. Either they create unrealistic digital sales goals while still working with a fractured infrastructure, or they low ball to ensure they hit their numbers. And with no clear benchmark like self-serve deposits, it is no surprise the industry is confused. Retail is making it clear the holy grail of digital sales is tied to the experience. Customers will continue to patronize you, whether you sell physical merchandise or financial products, if you provide them with a fully fleshed OMNI experience. By taking a page from retail, we can establish credible benchmarks that will allow us to be a fast follower. If you look at the guidance from the Q1 2015 Census, approximately 8% of sales should be digital and growth of sales online should be approximately 15% a quarter. These numbers will either make you feel really good about your current progress, or be a big topic for your upcoming strategic planning sessions.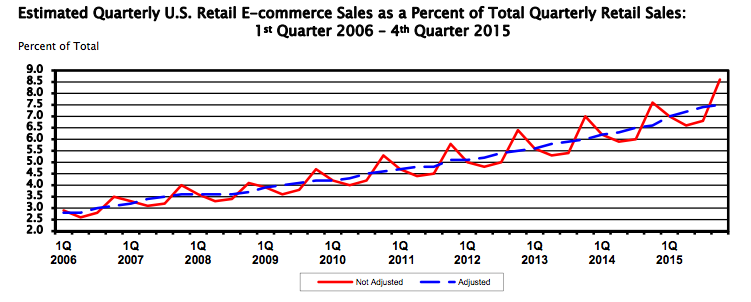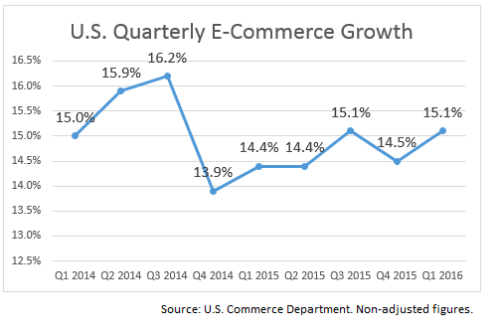 While retail's products are different than financial services, we need to take a few tips from their playbook. Retail allows for easy online browsing, purchase, and establishes a smooth return policy. By allowing your customer to return both online or a storefront, it provides another opportunity to sell. Retail employees know how to handle online returns and are trained to upsell while customers are in the store, sometimes by up to 25%. Currently, banks and credit unions let customers browse online for products/services, but when it comes to purchase, they often require finalization in a branch. This incentivizes employees to start a new application, which increases costs and establishes a poor customer experience. It's time for banks and credit unions to integrate their branch and digital experience strategies instead of treating them as two different channels…but that's a discussion for next time.
Graphic Sources:
TD Bank Investor Presentation 2015
JWN Investor Presentation, March 2016