Tom McDermott is co-founder and Managing Partner of Inver Consulting Group, a financial services consulting firm based in Atlanta, GA.  He has over 25 years financial services experience in senior level roles with both large and small banks.  Tom is a graduate of Stockton University where he received his B.S. in Finance.
After graduation, Tom launched his banking career in New Jersey, where he worked on Small & Mid Market credit analysis and Activity Based Costing.  This led to a move to Charlotte, NC to work for First Union helping them develop multi dimensional profitability systems and analysis.  Seattle called next, where Tom held various senior level roles for Washington Mutual Bank, leading Corporate Planning, Network Strategy, and New Jersey & Georgia Market Executive.  After the Chase acquisition of WaMu, he headed back to the southeast to work for SunTrust Bank in Atlanta.   He held several senior level roles, including being one of the first to hold the Omni Channel role in banking.  Tom's innovative product & services at SunTrust include launching mobile deposit, increasing Digital sales, rollout of Image Enabled ATM's, Video Teller "Teller Connect" and the Technology branch which included Wi-Fi, Tablet Bar, 100 touch point screen, robotic safe deposit box and Video Teller machines.  He also ran their Retail Sales function, developing a custom needs based sales process, increasing sales double digit within the first six months.
He is an accomplished industry speaker, having presented in the US, Italy, Germany, Scotland and England, on Omni Channel Strategy.  Tom is very involved with BAI assisting with their annual Retail Delivery conference and past content leader for Omni Channel.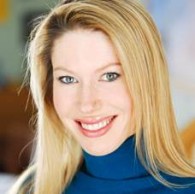 Lisa Klingberg is co-founder and Managing Partner of Inver Consulting Group, a financial services consulting firm based in Atlanta, GA. With over 15 years financial services experience in Finance, Portfolio Management, Mortgage, Capital Markets and Treasury, Lisa has achieved several certifications including Series 7, and has a Bachelor's in Economics from the University of Minnesota and M.B.A. in Finance from University of St. Thomas, Minneapolis.
Beginning her career in Minneapolis, Lisa worked at Lutheran Brotherhood Securities and moved on to NRG Energy, where she started on the trade floor analyzing trading in oil, natural gas and electricity. She went into Project Finance, Corporate Finance and Treasury where she refined her skills in financial modeling, cash flow forecasting and treasury hedging. Her next opportunity found her in Capital Markets at GMAC Mortgage where she crafted product profitability and other economic modeling. Her skills transferred to US Bancorp where she worked in the Internal Revenue Office on organic growth opportunities as well as Digital Capabilities, assisting in the roll out of the first Mobile Deposit program. She moved to Atlanta to join the team at SunTrust Bank where she worked as a portfolio manager to move forward revenue generating projects within Retail, Wealth, Digital, Marketing and key initiatives at the top of the Consumer Bank.